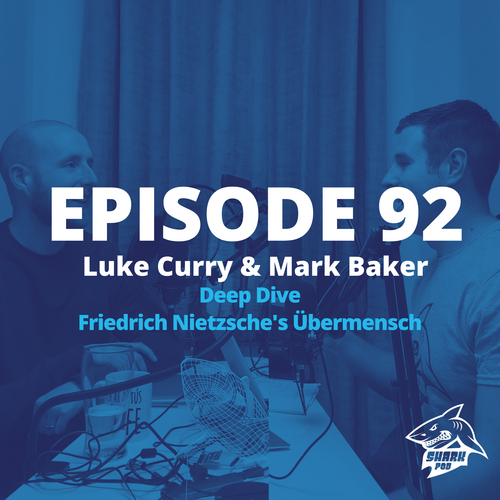 What is up SharkNation! 
On this episode, Luke and Mark dig into Frederick Niche's philosophy on becoming the Übermensch.
Niche's practical approach to self improvement should be interesting to any listerer who is striving to be the best version of themselves. 
Luke and Mark cover the three metamorphoses described by Niche in his book Thus spoke Zarathustra. 
Metamorphosis 1: The Camal. The Camel does what society expects and plays by the rules. He does well but becomes resentful over time. 
Metamorphosis 2: The Lion. The Lion rejects cultural norms and rebels against values that society tries to force on him. 
Metamorphosis 3:The Child. The Child represents pure creation and freedom. The last step on the way to being superman. 
For Feedback: Luke@shark.ie