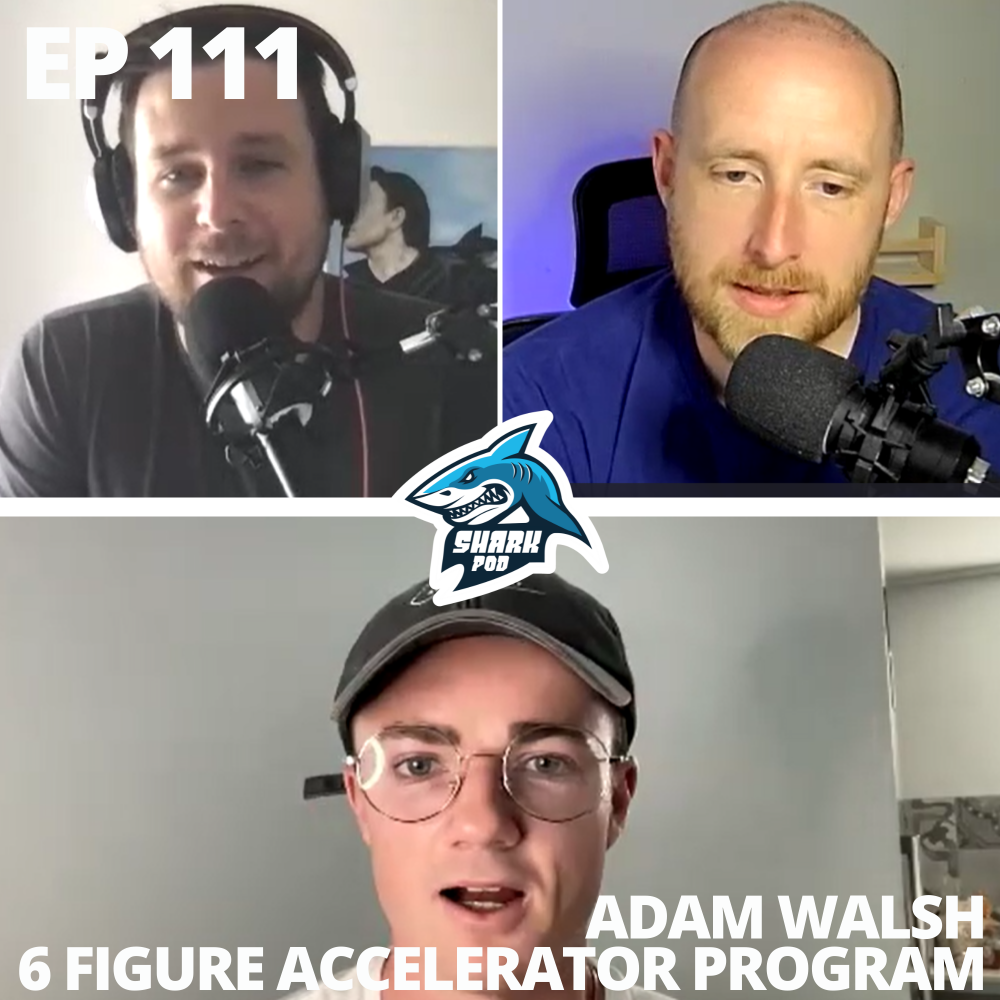 What is up SharkNation!
On this episode Luke and Mark chat to Founder of "6 Figure Accelerator Program" and Co-Founder of Engagency, Adam Walsh. 
Adam has a mission - he wants to help students & 9-5ers create a second income stream through their own semi-automated social media marketing agency"
He has been a digital Nomad for the past few years - spending most of his time in Bulgaria and Spain and visiting is home in Irelands a few times a year. 
The guys cover:
1. How Adam got started in selling on the internet - how he's never had a 'job' and how has always made his own way.
2. How Adam stated out building and marketing twitter pages (building an audience of 3 million+ followers). 
3. How he started and grew his own Marketing agency - and how he chose automation over growth - now working 2.5 hours per week on the 6 figure business. 
4. Why he started mentoring/coaching others via his 6 Figure Accelerator Program.
5. Taxes and why he chooses to live in Bulgaria 
6. How Adam sees the 'social media funnel' and how to capitalise on different platforms audiences.
For more info on Adam: https://www.the6figureaccelerator.com/join-program-now
For feedback: Luke@shark.ie