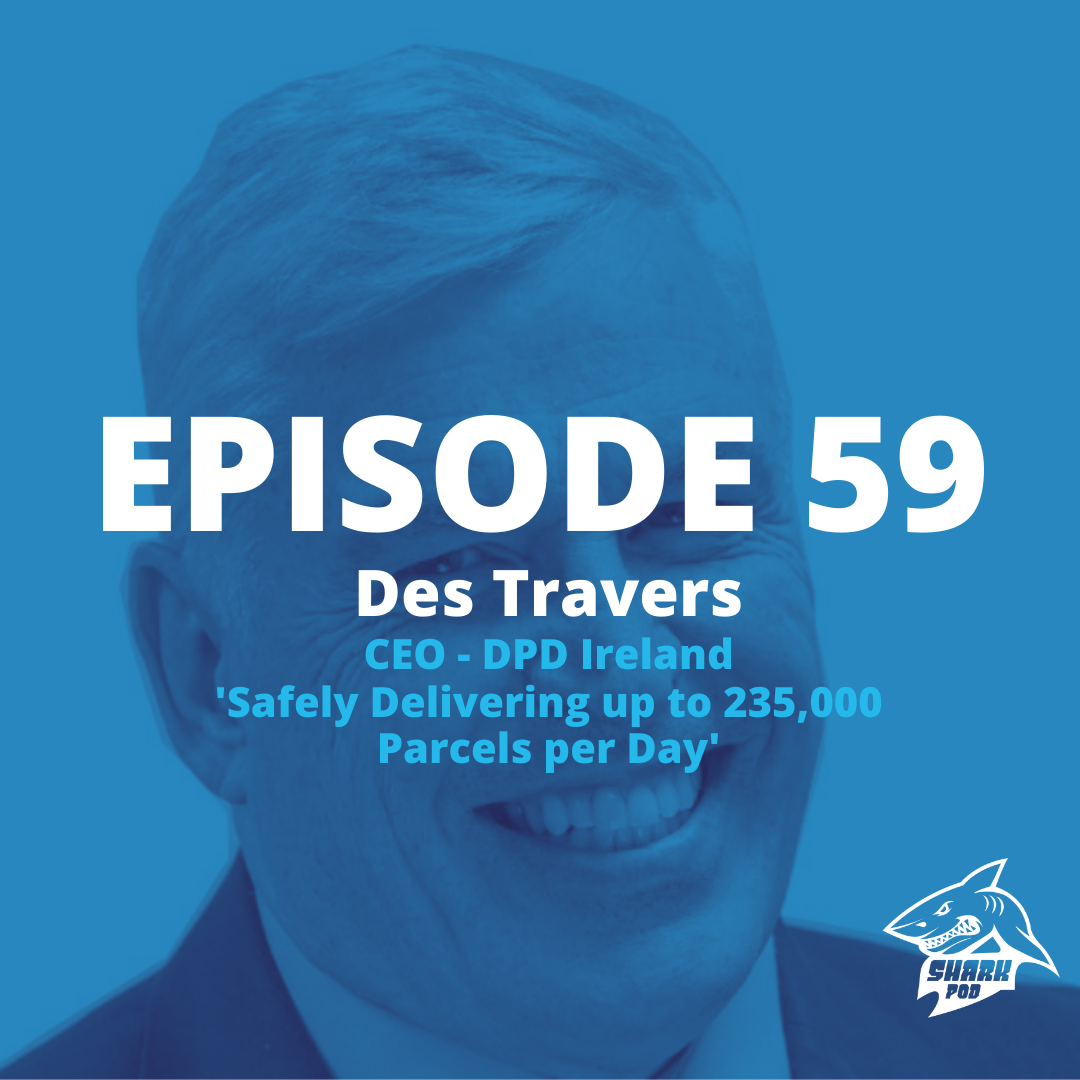 What is up SharkNation!
This week on the SharkPod, Luke and Mark sit down with the CEO of delivery giant DPD (https://dpd.ie/About-DPD/The-Company) to chat about an incredible year in the parcel delivery industry.
DPD Ireland have been around under different names for about 35 years but during the Global Pandemic they have grown massively and it's a company that has probably delivered something to almost everyone in country in the past year.
They cover:
1. Des's journey to becoming the CEO at DPD. Including what he learned working for Fedex in the 90's about efficiency and professionalism.
2. How DPD were planning for a down turn in business due to the pandemic but quickly had to pivot to meet demand.
3. Des tells us about hiring 800 people in the last year and the difficulty in maintaining quality of service when you are growing that quickly.
4. Des gives the guys a peak under the hood of the business to see how the industry works from Sales to when a package gets delivered to your door. 
5. How delivering 235,000 parcels in a day is managed and DPD's plans for the next few years.
and much more...
For feedback: Luke@shark.ie